"It is an honor to support this important initiative by ApexBrasil to promote and value Brazilian design, our origins, and our diversity, presenting a rich selection of authorial design, Brazilian art, and of our creative economy. The ethical credibility and responsibility we have constructed in ABUP motivates us to contribute to significant, sustainable and innovative projects such as BRAZIL: ESSENTIALLY DIVERSE, fundamental to the strengthening of our identity in the process of business internationalization."
Jamil Rima – Presidente da ABUP
"The force of an idea
An idea is an illustrated dream
It is transforming a dream into a desire
It is the proposition of means to transform a dream
Into reality"
Jaime Lerner

"One of the fascinating challenges of curating this exhibit was to present the daily life and the personality of the Brazilian people using objects. The contribution brought by ABUP, whose associates represent the best of design in crafts, decoration products, textiles and homeware, was one of the fundamental axes for us to build this panorama of our creativity in Milan"
Joice Joppert Leal | Curadora – Objeto Brasil

---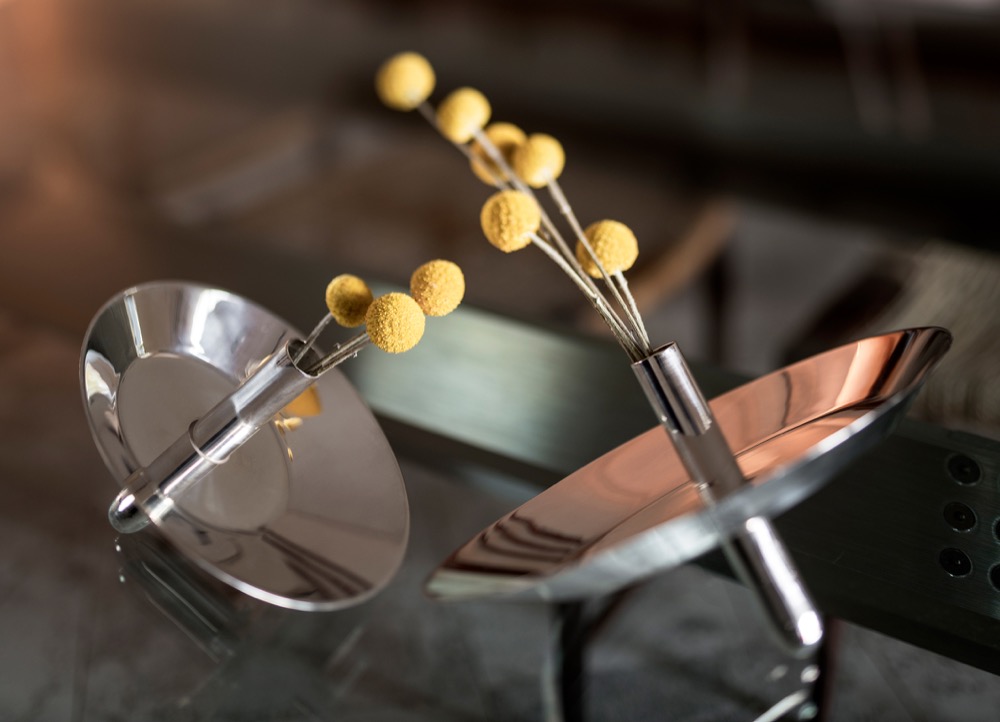 St JamesDesign | Silverware
St. James is a pioneer in modern style silverware manufacture in the Brazilian market, as well as a reference in luxury products in Brazil and abroad.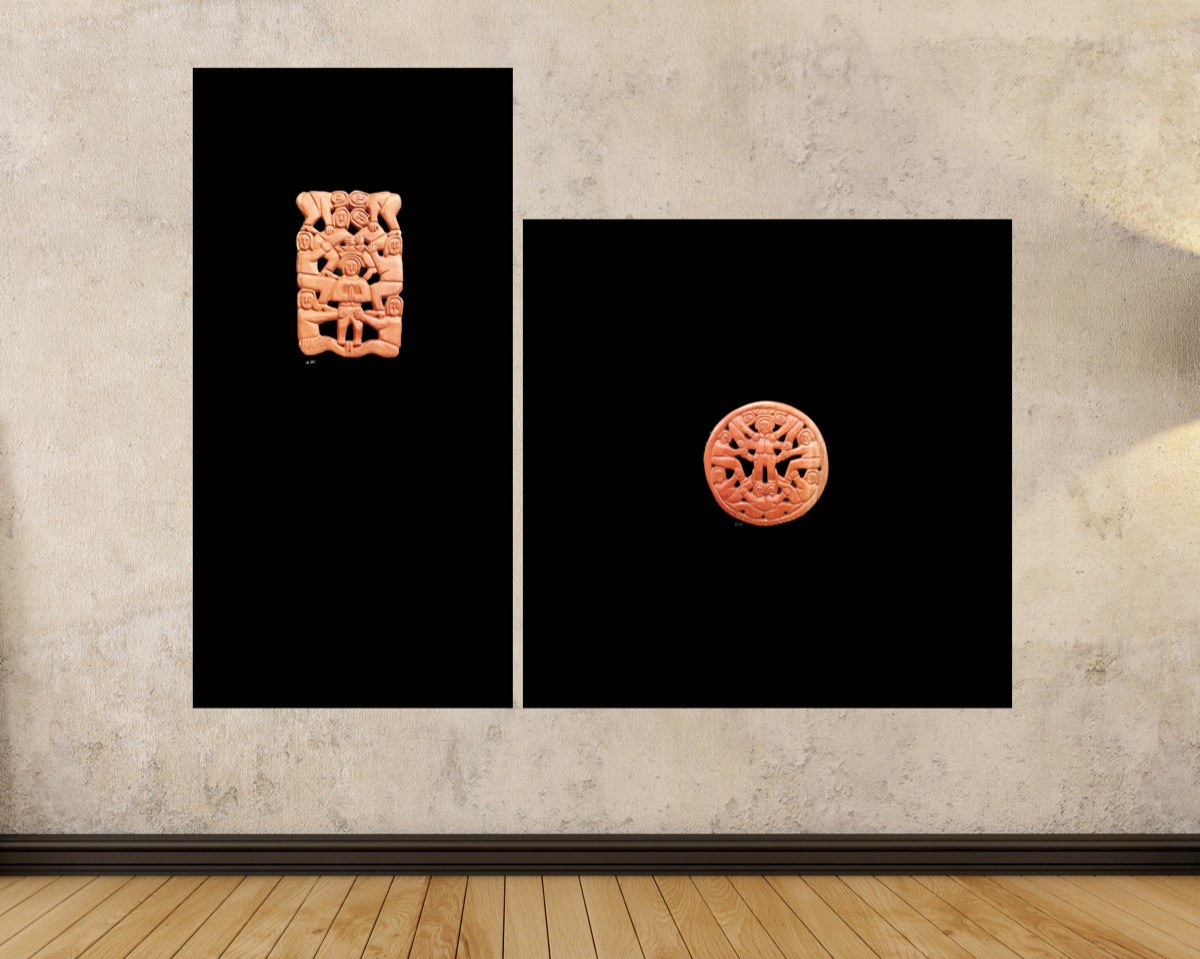 Casa Tendenza GalleriaArts
From Belo Horizonte to Prados, the directors of Casa Tendenza Galleria, Lisa Wendel and Tales Morigi, rescue the expression of Brazilian popular art via the hands and gazes of artisans, ceramists and artists of the Minas Gerais region. In this first scrip of the Arte Brasil- Um Olhar project, they met Vicentina Julião, sculptress who lives with her children in the city of Prados. Inspired by her cedar works, two panels of the collection are exhibited by invitation in the Be Brazil: Essentially Diverse expo in Milan.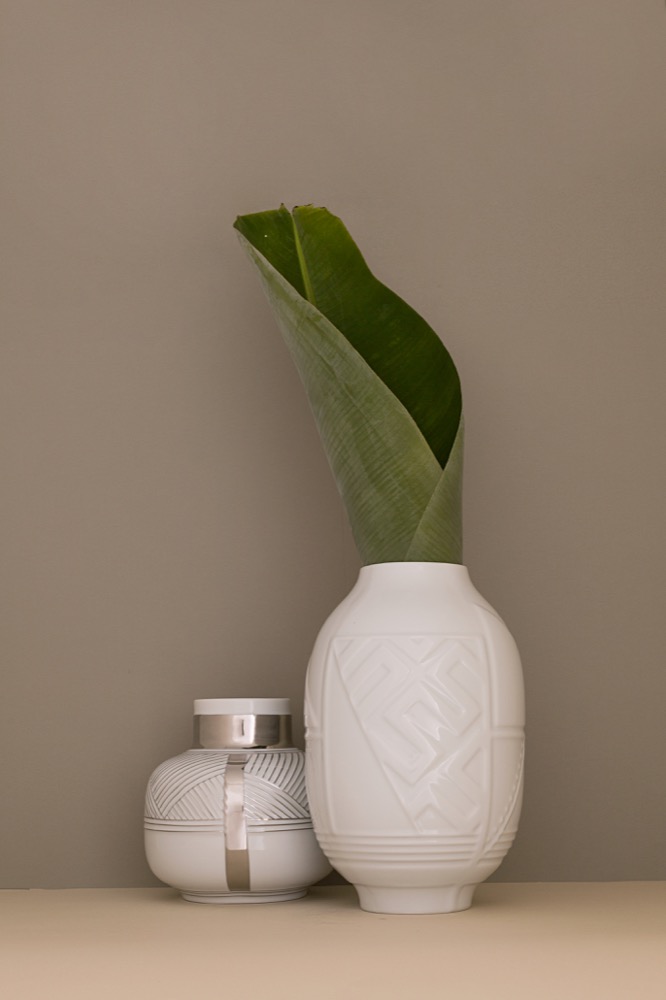 HolariaDesign | Ceramics and Porcelain
With creative directors Aleverson Ecker and Luiz Pellanda, the award-winning design undertaken by Holaria reflects the development of a formal language, challenging the limits of plastic expression in porcelain.
---
RIMA CASA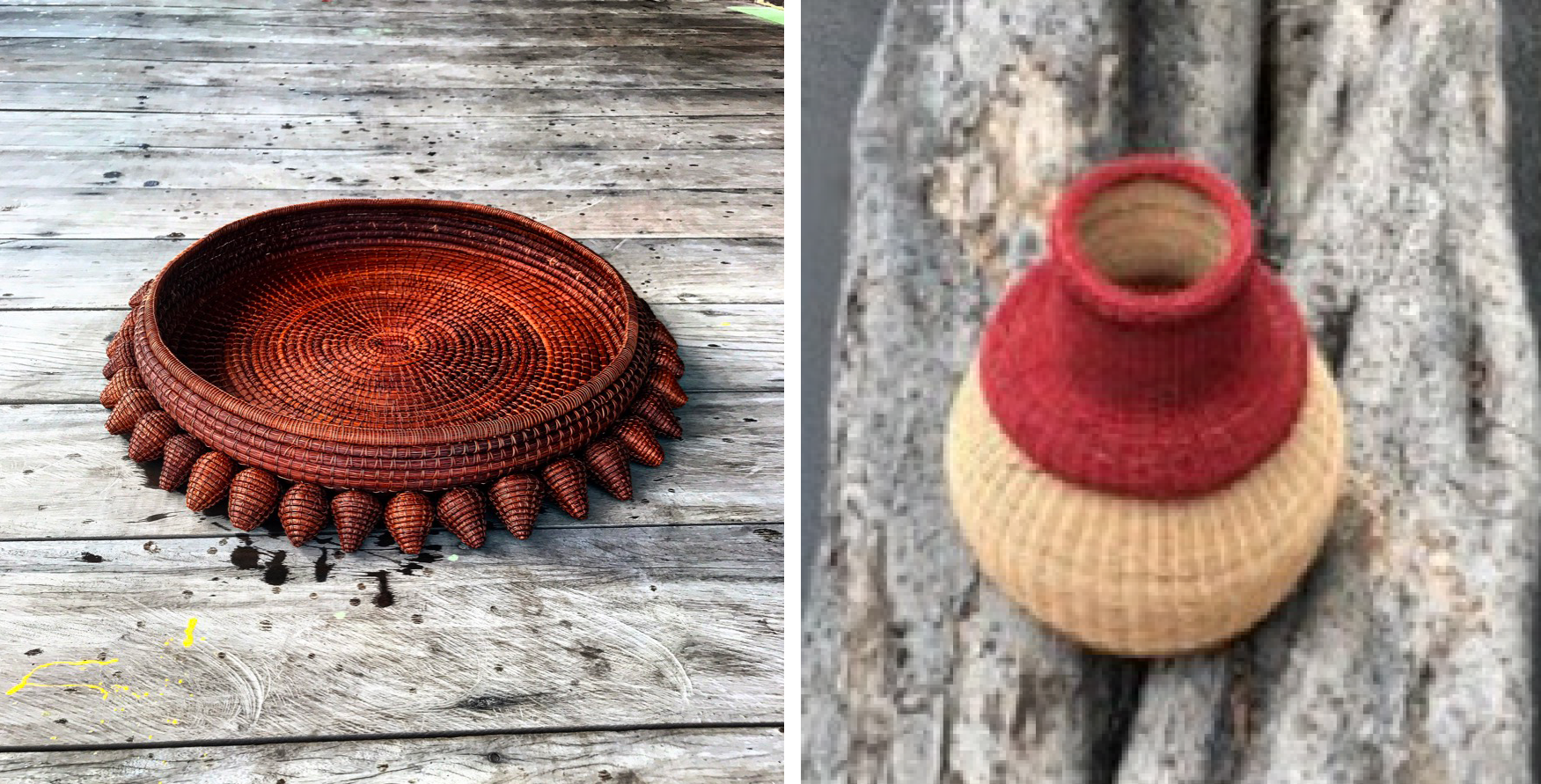 Sergio Matos RIMA CASADesign | Furniture | Objects
More than function, design has the power to accomodate history, memory and affective bonds. From this perception – filled with the essence of 'Brazilianness' – Mato Grosso-born designer Sérgio Matos feeds and nourishes the development of furniture and decoration products. All is sustained in the cultural melting pot with a mixed seasoning. The solid base of creation sets its feet in time enduring regionality and identity, which preserve the ancestral knowledge that rests in artisan communities. What made by hand, with human warmth, seals the originality of objects that generate admiration within and outside of Brazil.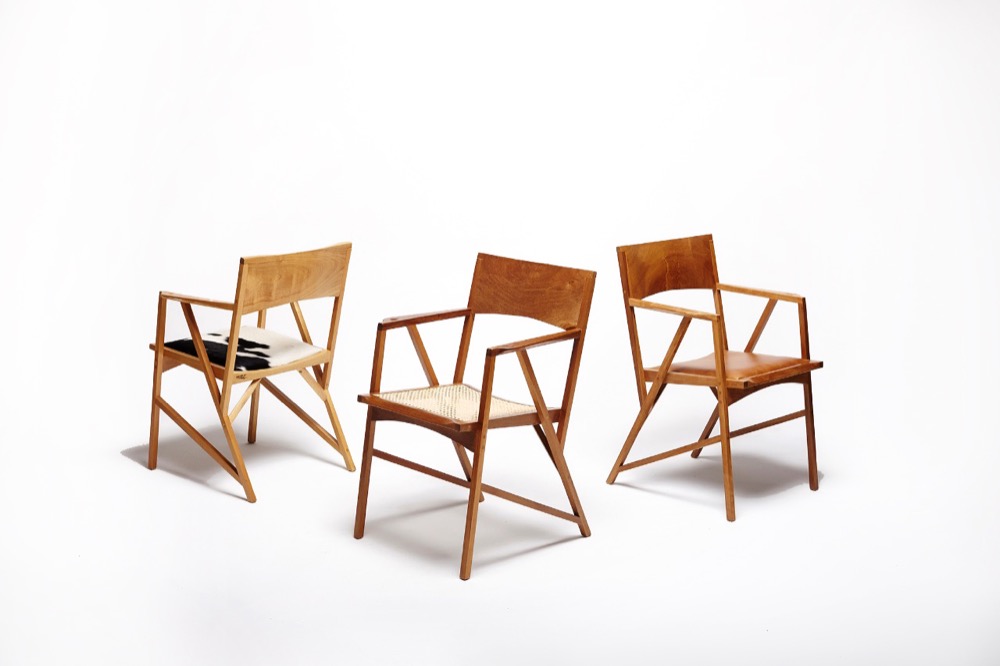 Paulo AlvesRIMA CASAWood Design | Furniture | Objects
His childhood in the countryside and Lina Bo Bardi's legacy, the fundamentals of artisanal carpentry and an inspiration in concrete art, all of this is mixed in the work of architect and designer Paulo Alves. The result is a legitimate expression of Brazilian design.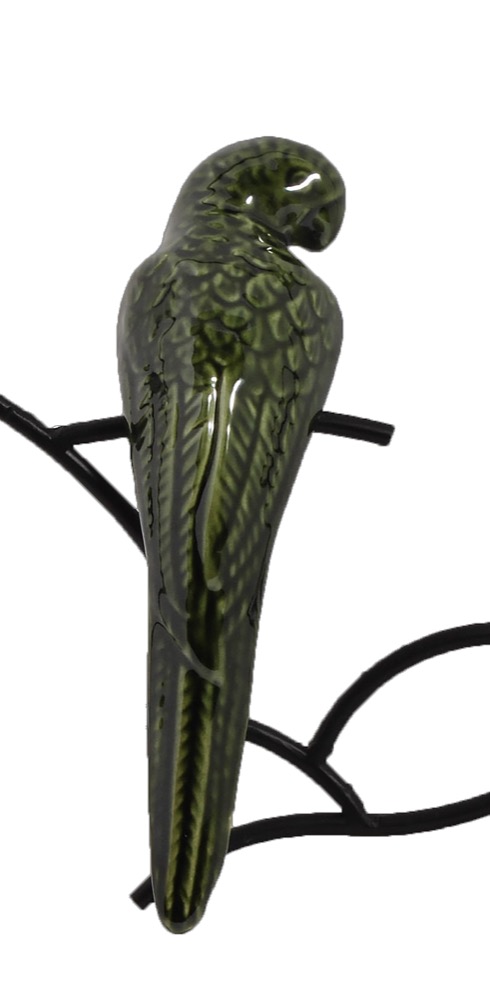 Casa BonitaRIMA CASADecoration
With a passion for colors and shapes, Casa Bonita creates and selects products inspired by nature, especially Brazilian fauna and flora, exploring sustainable design as a form of expression.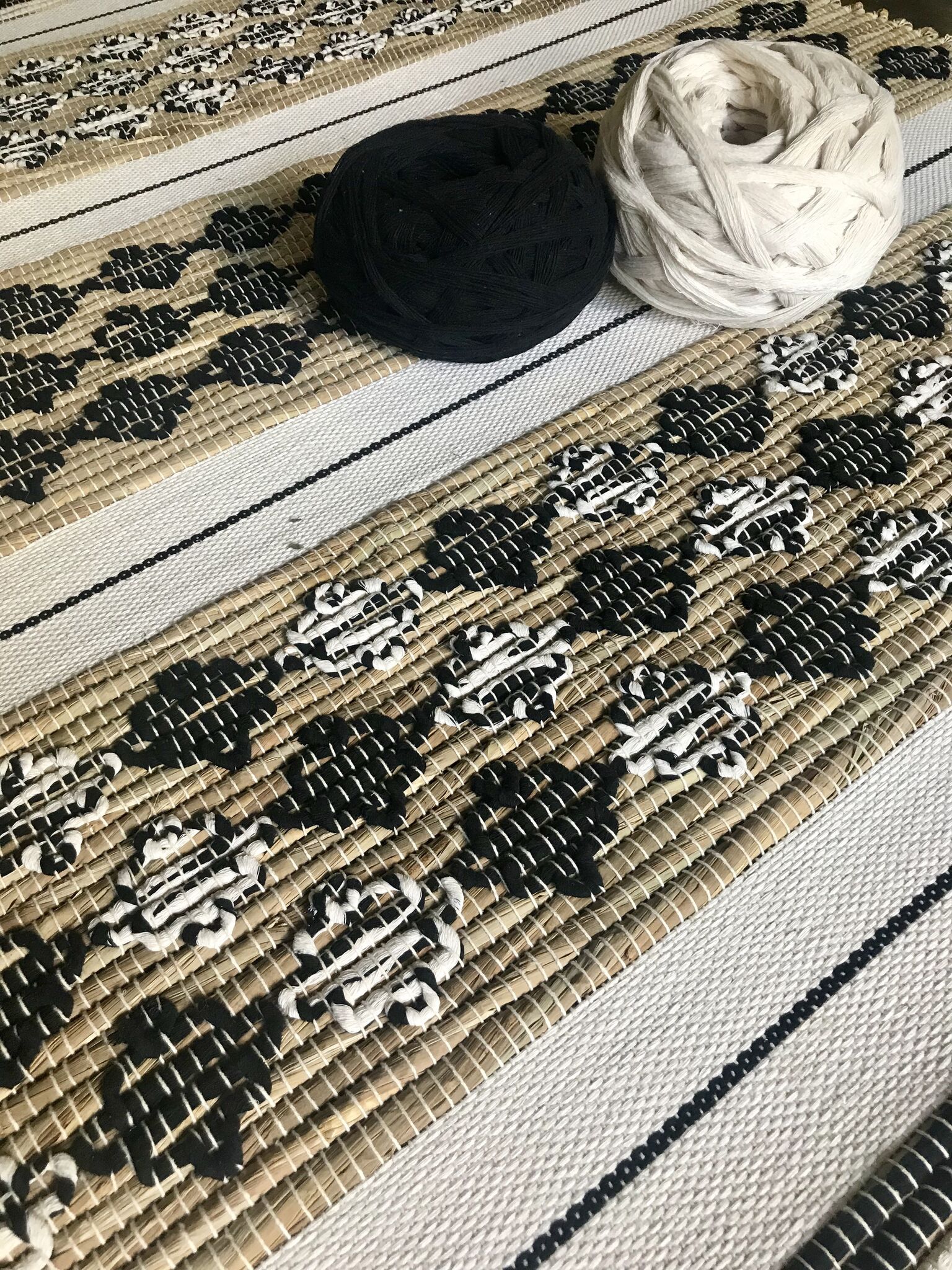 Trapos e FiaposRIMA CASATextile Design
With an innovative concept, Trapos & Fiapos develops unique tapestries. With sustainability as a main notion, it is a reference in the handmade weaving segment, with works done by the people of Santa Rita village, in Piauí.
---
MARCO 500
JassonMARCO 500Arts | Furniture
Inspired by the fauna and flora of his region, the Alagoas-born artisan uses tree branches to build furniture. With impressive plastic quality, his works are distinguished by their originality.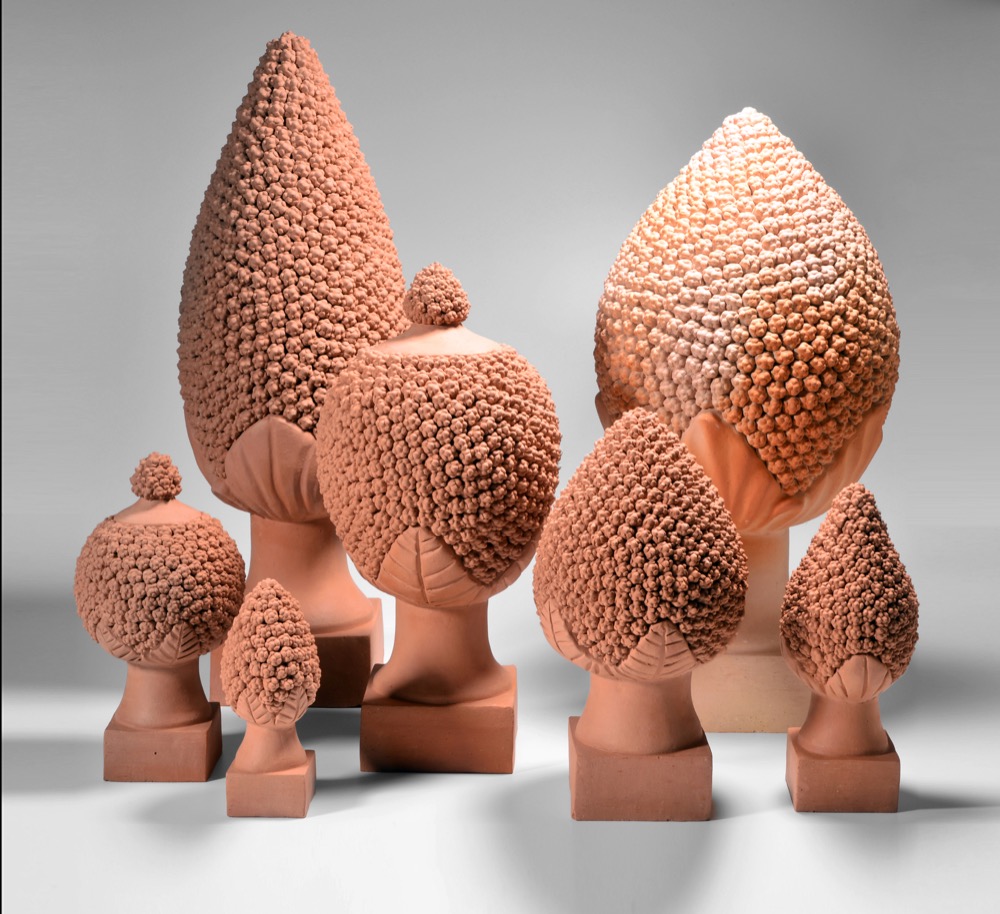 Zezinho FilhoMARCO 500Arts | Ceramics
Zezinho Filho reimagines the Portuguese pine cones of the Colonial period in the 19th century. His works are spread across the world and his work is present in countless popular art shows. 
Jacqueline ChiabayMARCO 500Textile Design
Designer Jacqueline Chiabay coordinates "Projeto Novas Marias" leather and weaving atelier, formed by woman artisans in the rural region of Marataízes, in Espírito Santo. The inspiration for creation comes from the material, goat leather residue, and from traditional crafts, valuing the skills of numerous women.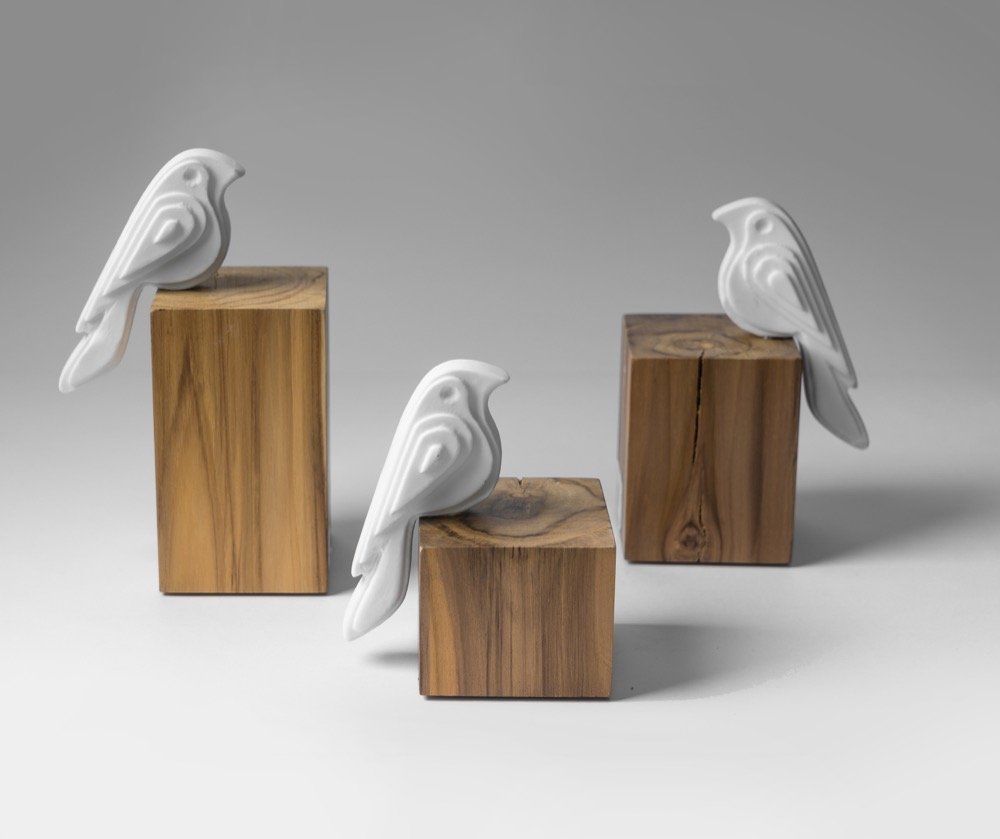 Alberto Pretel MARCO 500Design | Sculptures
Designer and art director, Alberto Pretel stands out for the bold techniques and the unusual materials in his projects.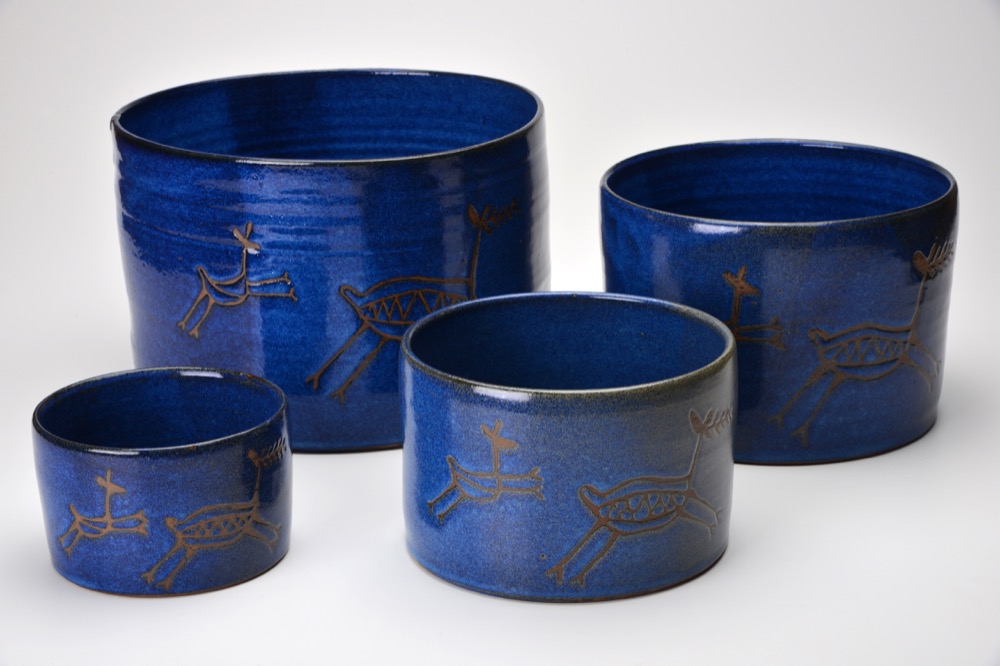 Cerâmica Serra da CapivaraMARCO 500Arts | Ceramics
The artisanal ceramics with cave painting motifs and archeological patterns preserve the cultural value of the Serra da Capivara National Park project, consolidating the identity of the Northeast region of Brazil.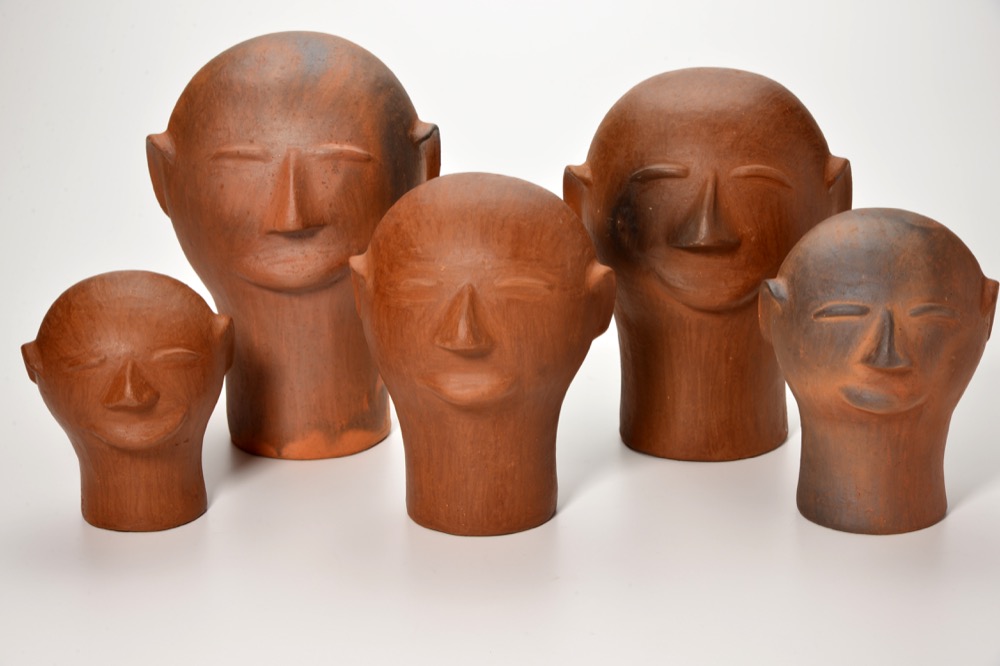 Cida e NeguinhaMARCO 500Arts | Ceramics
Woman artisans Mestre Cida and Mestre Neguinha reveal their indigenous heritage by modelling their sculptures in ceramics. Their hands are intimate to the clay's texture and plasticity.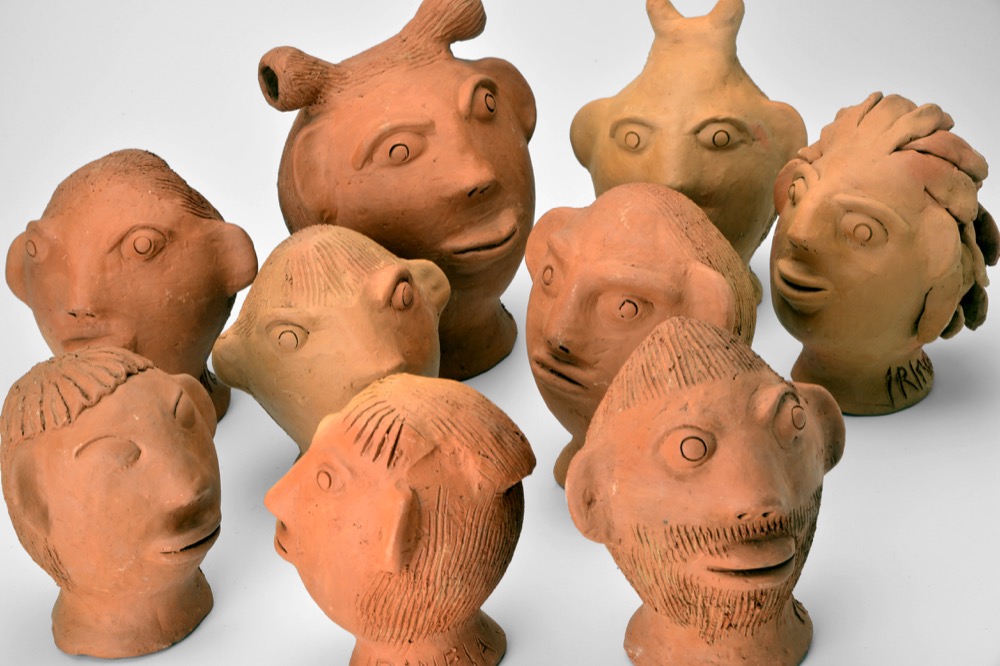 Dona IrinéiaMARCO 500Arts | Ceramics
Dona Irinéia is one of the most recognized Brazilian ceramists. Her origins are presented in her sculptures, which narrate struggles and conquests lived by her community and in Quilombo dos Palmares.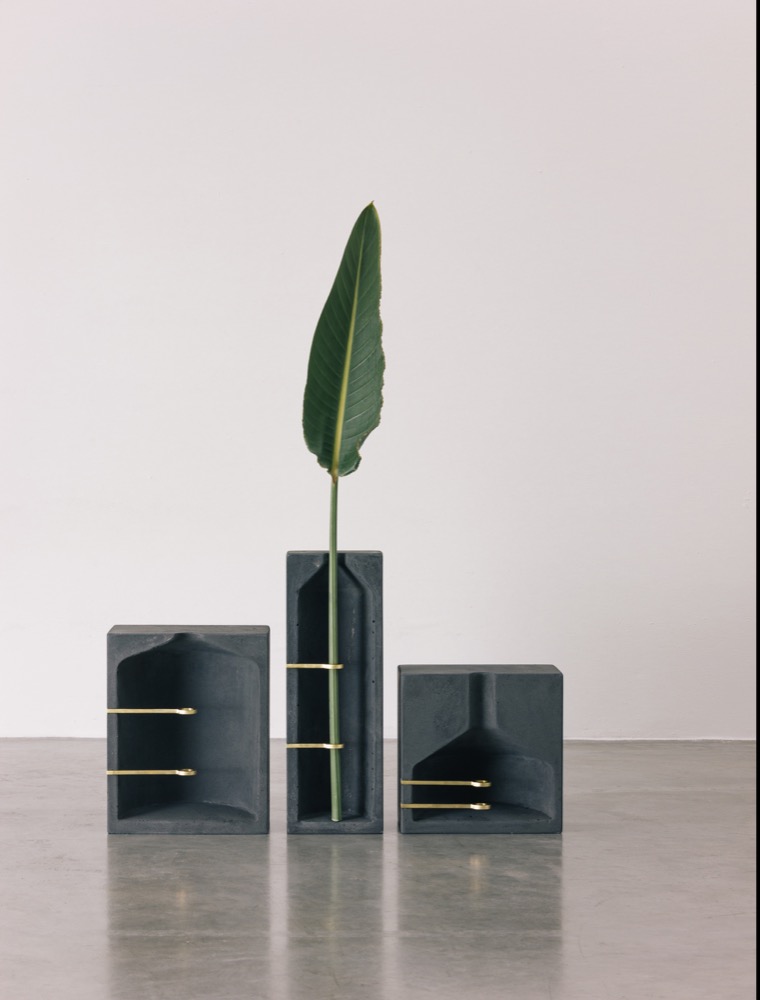 Estúdio Iludi MARCO 500Design | Furniture | Objects
With functional and dynamic objects, Estúdio Iludi aims to provoke the senses through simplicity and flexibility, merging contemporary design references and Brazilian culture.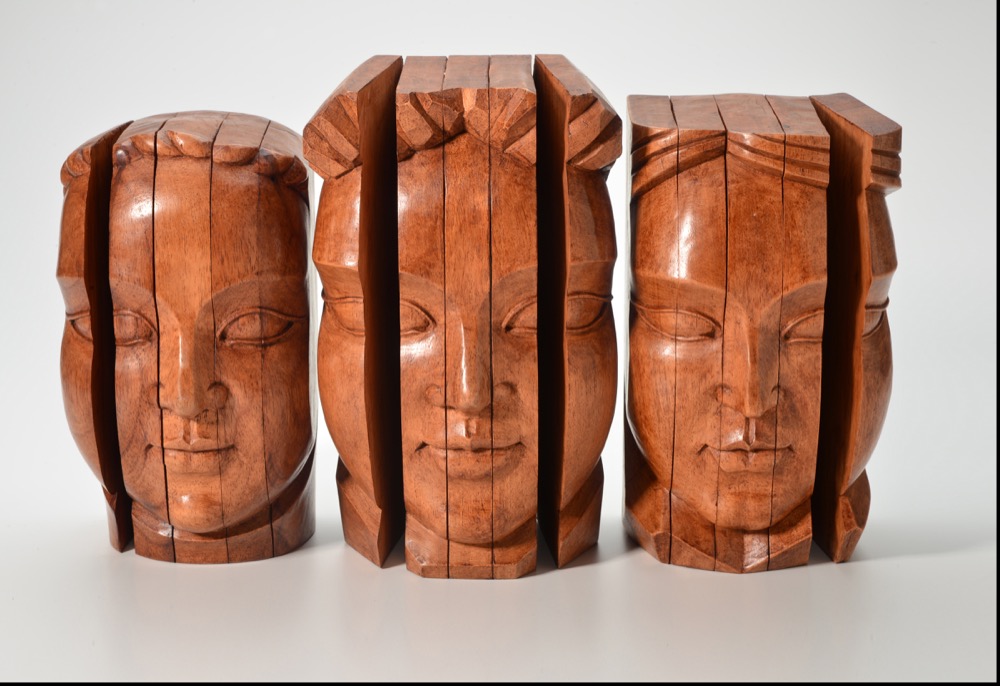 Humberto de AraújoMARCO 500Arts | Wood Sculptures
Drawing on his familiarity with the wood, famous Minas Gerais-born sculptor, Humberto de Araújo, creates characters that are inspired in social, cultural, mythological and biblical issues.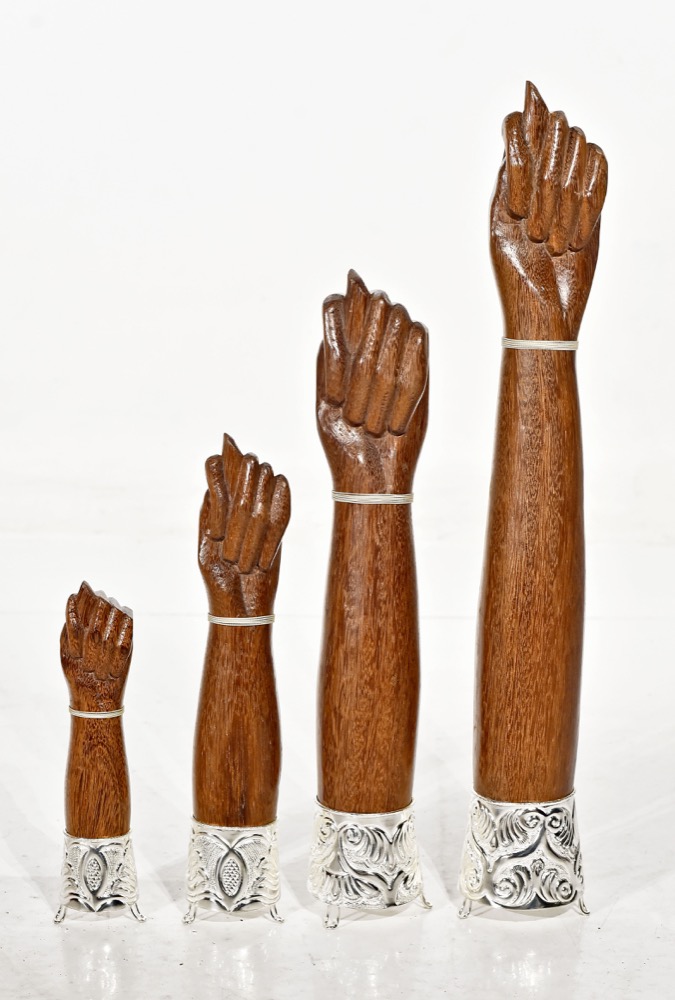 Irani RigaudMARCO 500Arts | Wood Sculptures
The artist, natural from Bahia, inspires herself in the beatuty of the beaches and in religious syncretism, using natural materials to develop unique handmade pieces.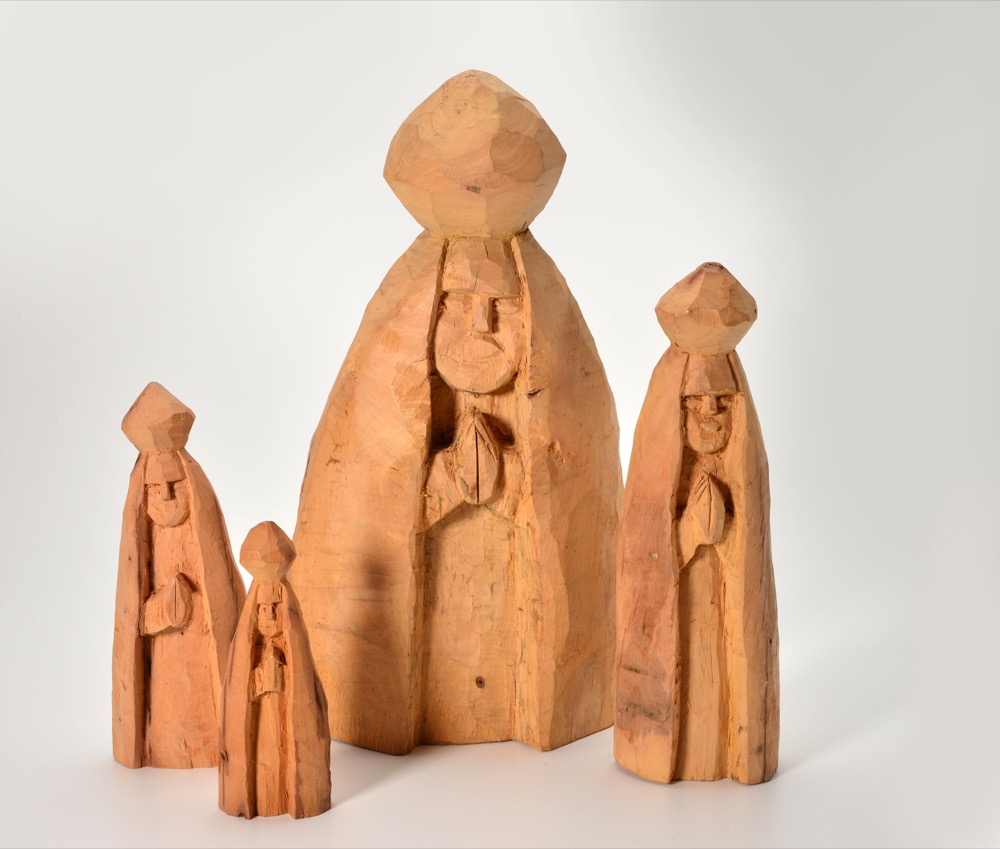 Luiz BenícioMARCO 500Wood Sculptures
Award-winning Mestre Luiz Benício absorbed influences from all parts of the semi-arid region to form the features of his woodwork, known for its rustic authenticity.
Marco ValiengoMARCO 500Design | Illumination
Architect and designer Marco Valiengo creates and produces lamps memorable for their clean and timeless design, using as raw material paper, fabric, wood and laminates.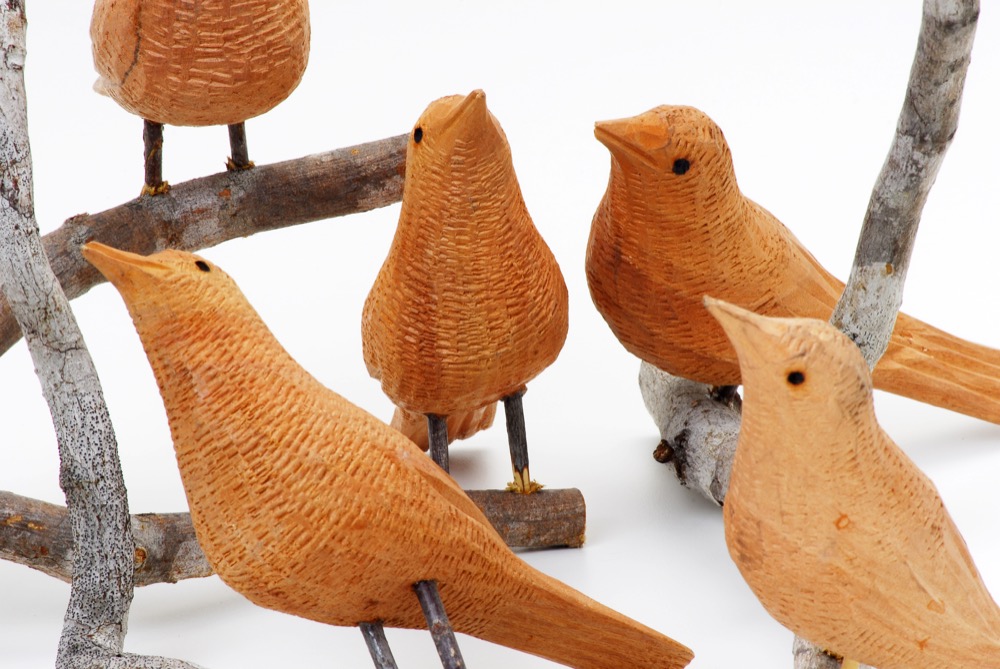 Santa BrígidaMARCO 500Wood and Straw Art
Art made of Umburana wood and Ouricuri straw is resultant of the work of the talented artisans of Associação Santa Brígida, located in the region of Serra Encantada, in Bahia.
---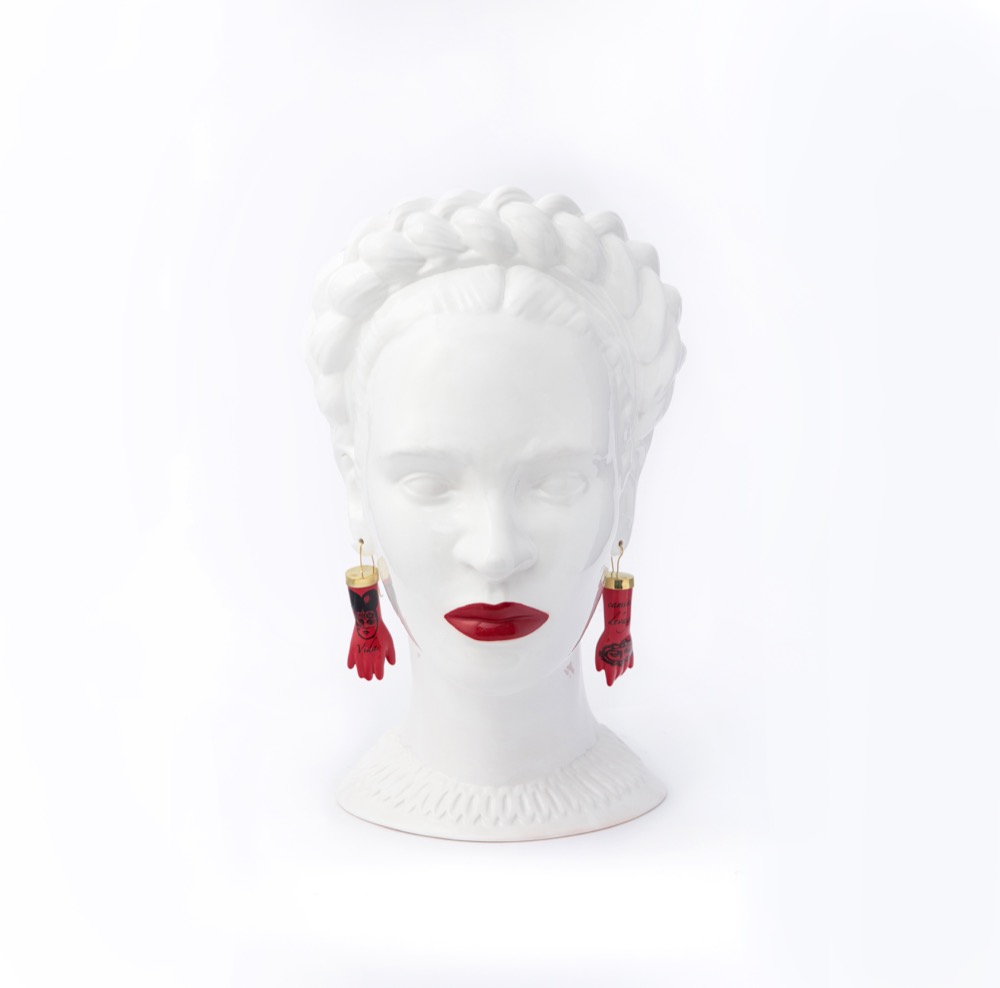 Evelyn TannusDesign | Porcelain Sculptures
The plastic artist created a striking visual identity for her tattooed pieces with feminine, religious, ethnical and mythological motifs, in a delicate, imaginative and humorous language.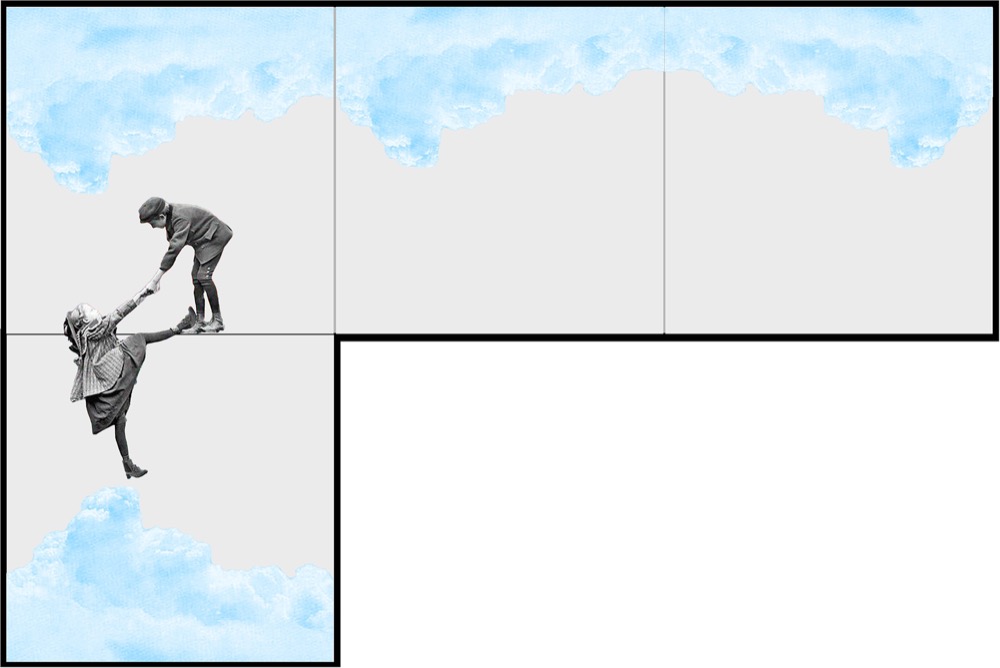 Greghi DesignDesign | Porcelain
Designer Greghi Jr. specialized in creating porcelains that reference nature and minimalism. He creates proportions between empty space and the graphics, all of which are hand decaled,
piece by piece.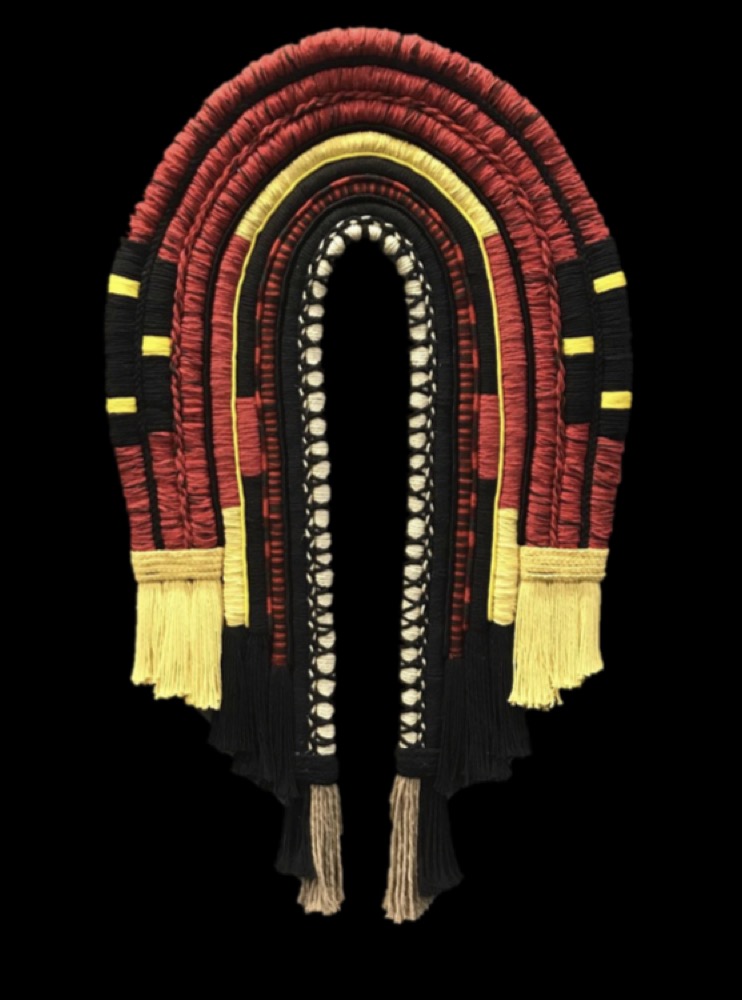 Marcos BazzoArts | Headdresses
Designer Greghi Jr. specialized in creating porcelains that reference nature and minimalism. He creates proportions between empty space and the graphics, all of which are hand decaled,
piece by piece.

Monica CarvalhoArts | Organic Material Sculptures
The artist's works invoke current climate issues, warning against disregard for nature, overflowing with a feminine thread of aggressiveness, indignation, elegance and sensuality.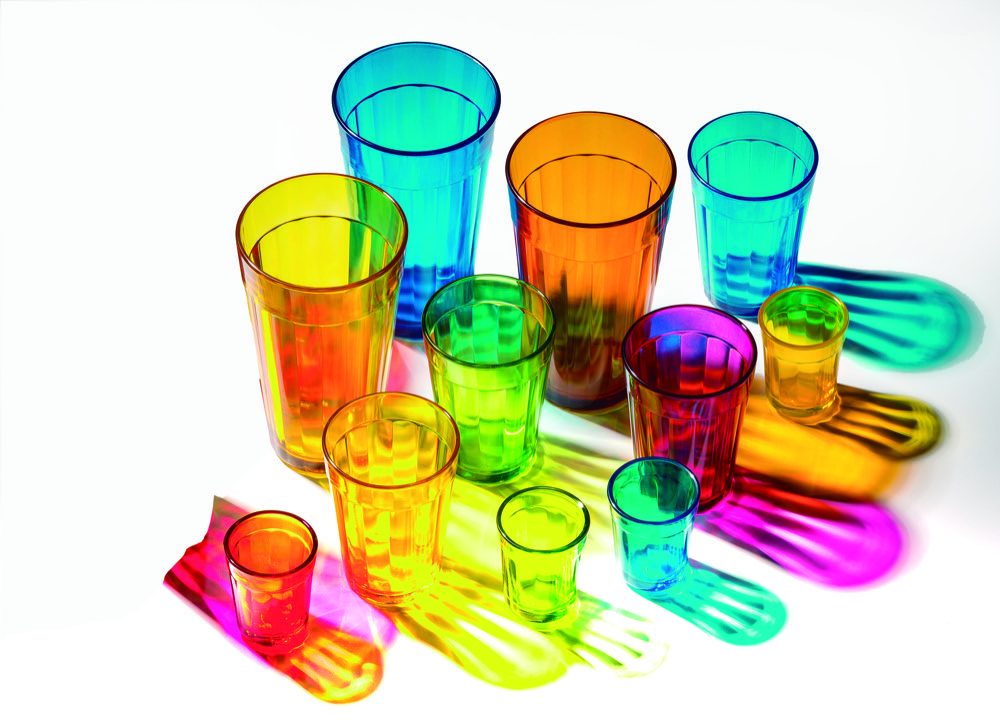 Nadir FigueiredoIndustry | Design | Glassware
Nadir Figueiredo's tradition and 'Brazilianness' are present all over the world, in over 100 million households, bars and restaurants. Contributing to quality of life through high quality products, created with the use of the most advanced technology for glass and other materials.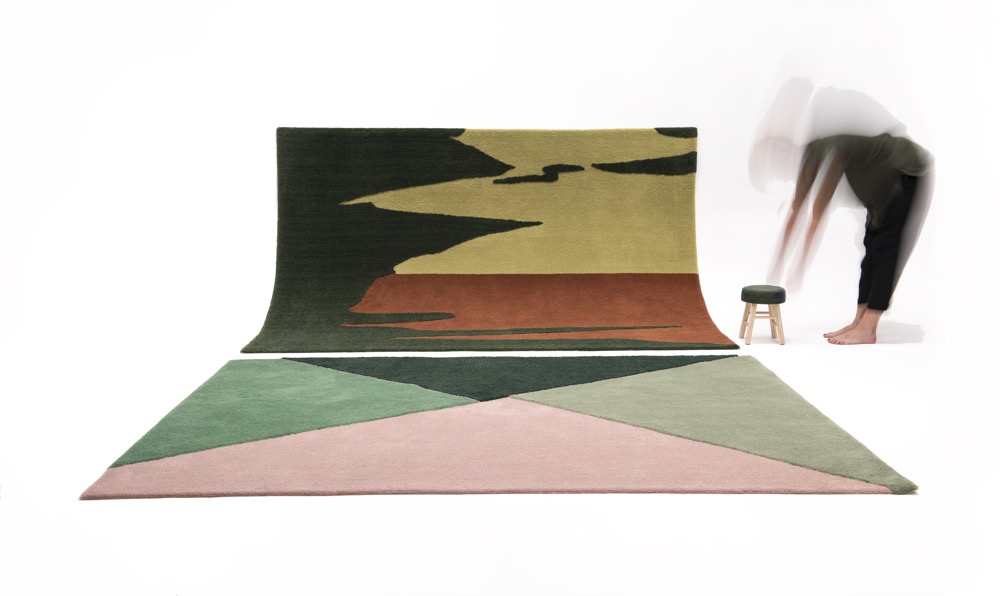 Paola Muller Design | Textile
Through the study of shapes and proportions, textile designer Paola Muller develops an authorial work creating distinctive tridimensional tricots.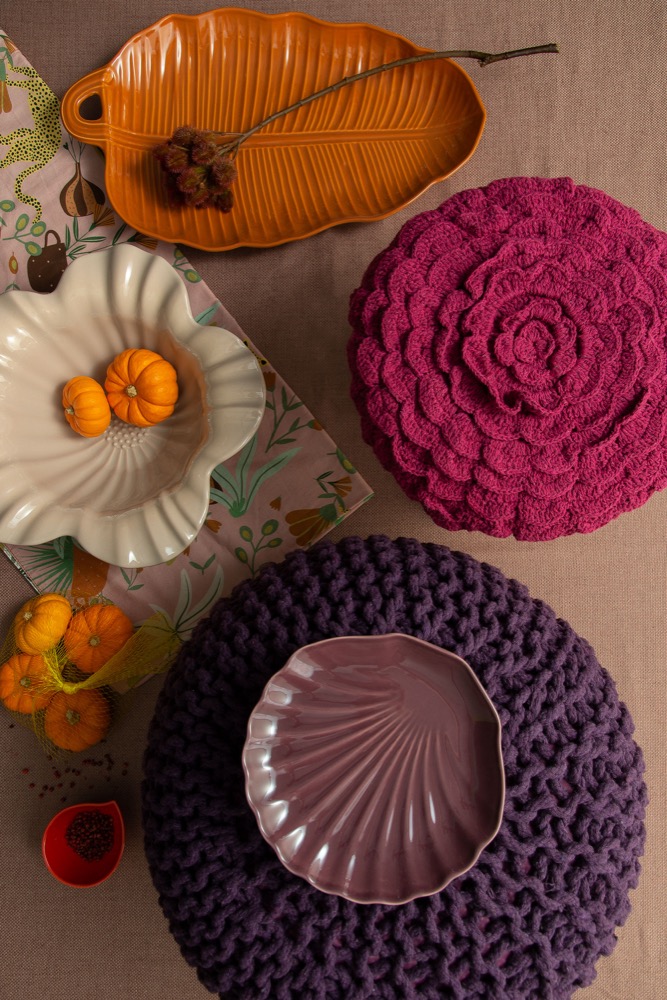 Porto BrasilIndustry | Design | Ceramics
Porto Brasil brings to the table the charm of its decorations and the quality of its products, in the preeminent moment of union within homes. It has attained recognition for its innovative attitude and commitment to the environment.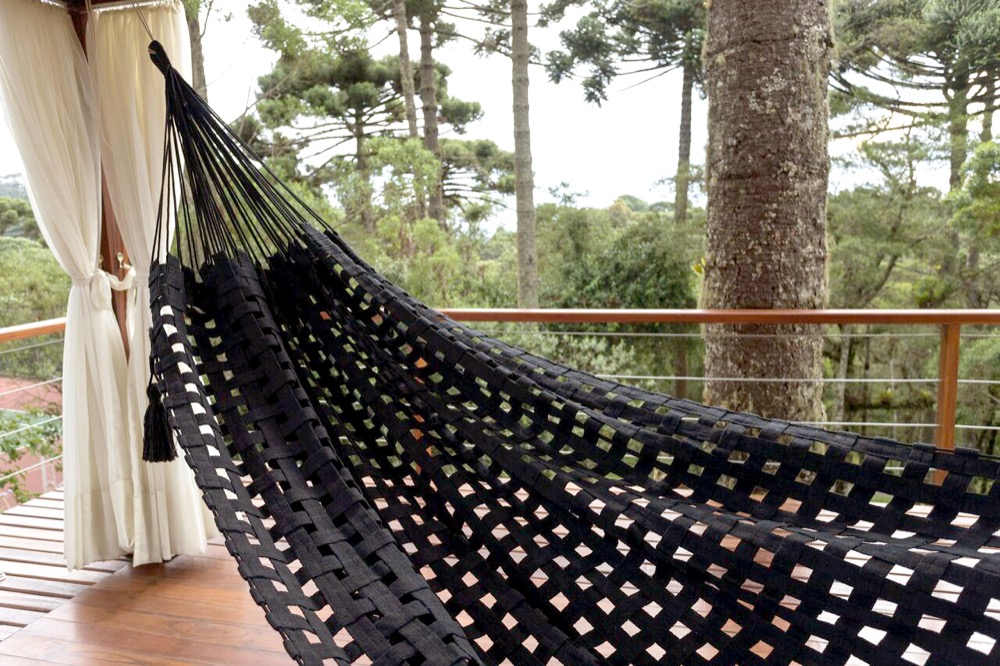 Santa Luzia Redes e DecoraçãoDesign | Sustainable Textiles
Santa Luzia Redes, investing in design, is committed to sustainability, environmental preservation and socioeconomic development. All products are made from fabric leftovers and scraps.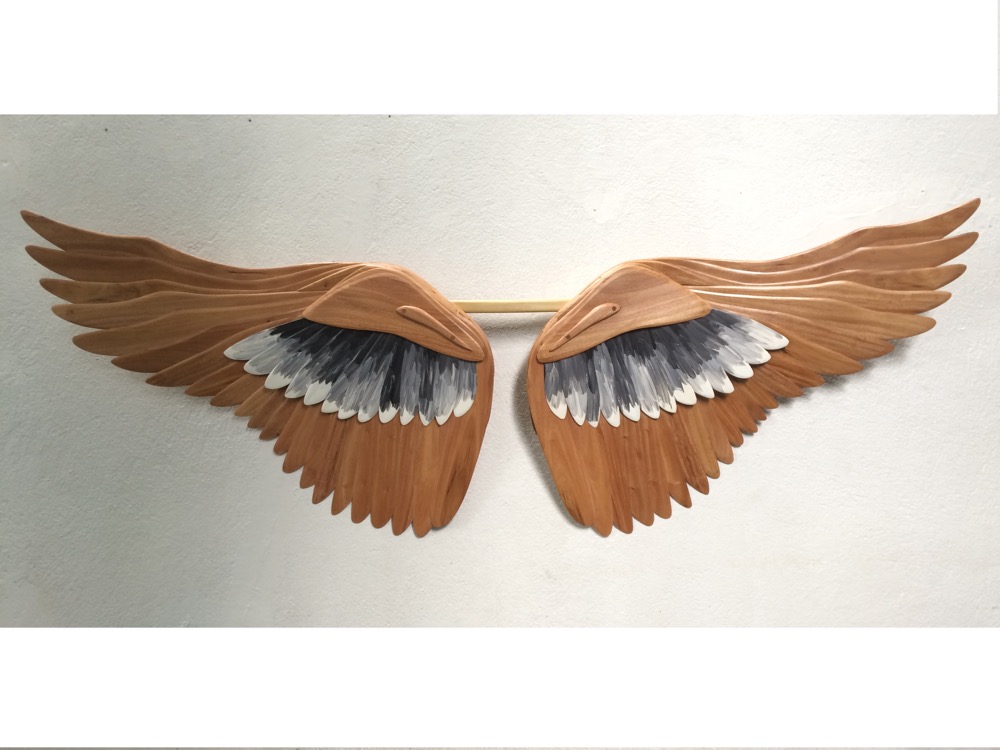 Ted BenvenutiArts | Wood Sculptures
Wood becomes the expression medium for plastic artist Ted Benvenuti, as he turns into an accomplice by appropriating the generous movement brought by the veins and figures present in this noble material.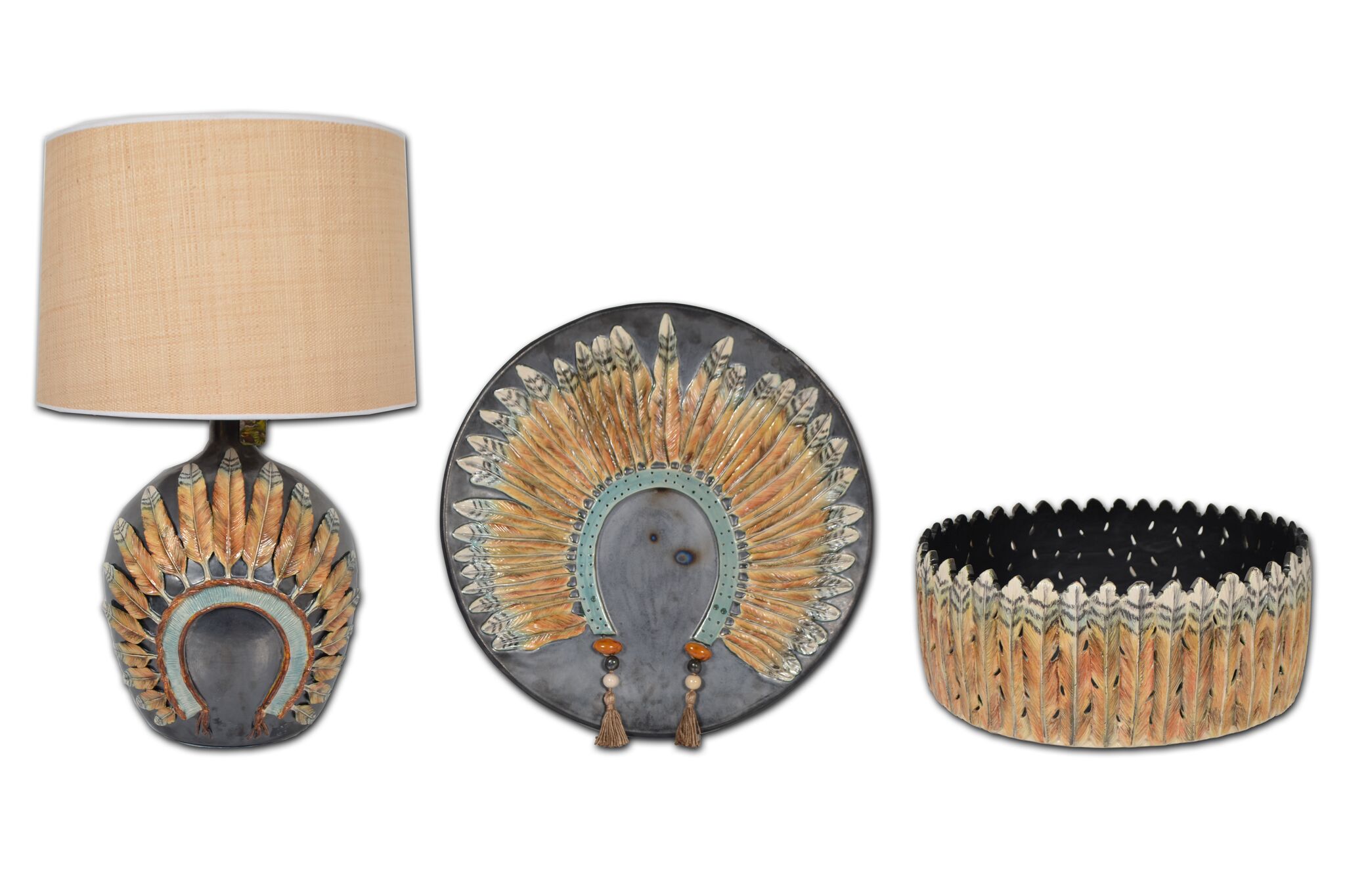 Zanatta CasaDecoration
A subtle touch when forming ceramics requires sensibility and creativity, combined with the quality of the raw material. The imprinted essence of each piece can make the artifact a key object in the decoration of an interior.  With perfection and beauty, the pieces produced by Zanatta Casa obey this pattern. The company, specialized in products manufactured in decorative white ceramics, has international know-how, and is active since 2005 in the national market, in Quintana, in the interior of São Paulo state.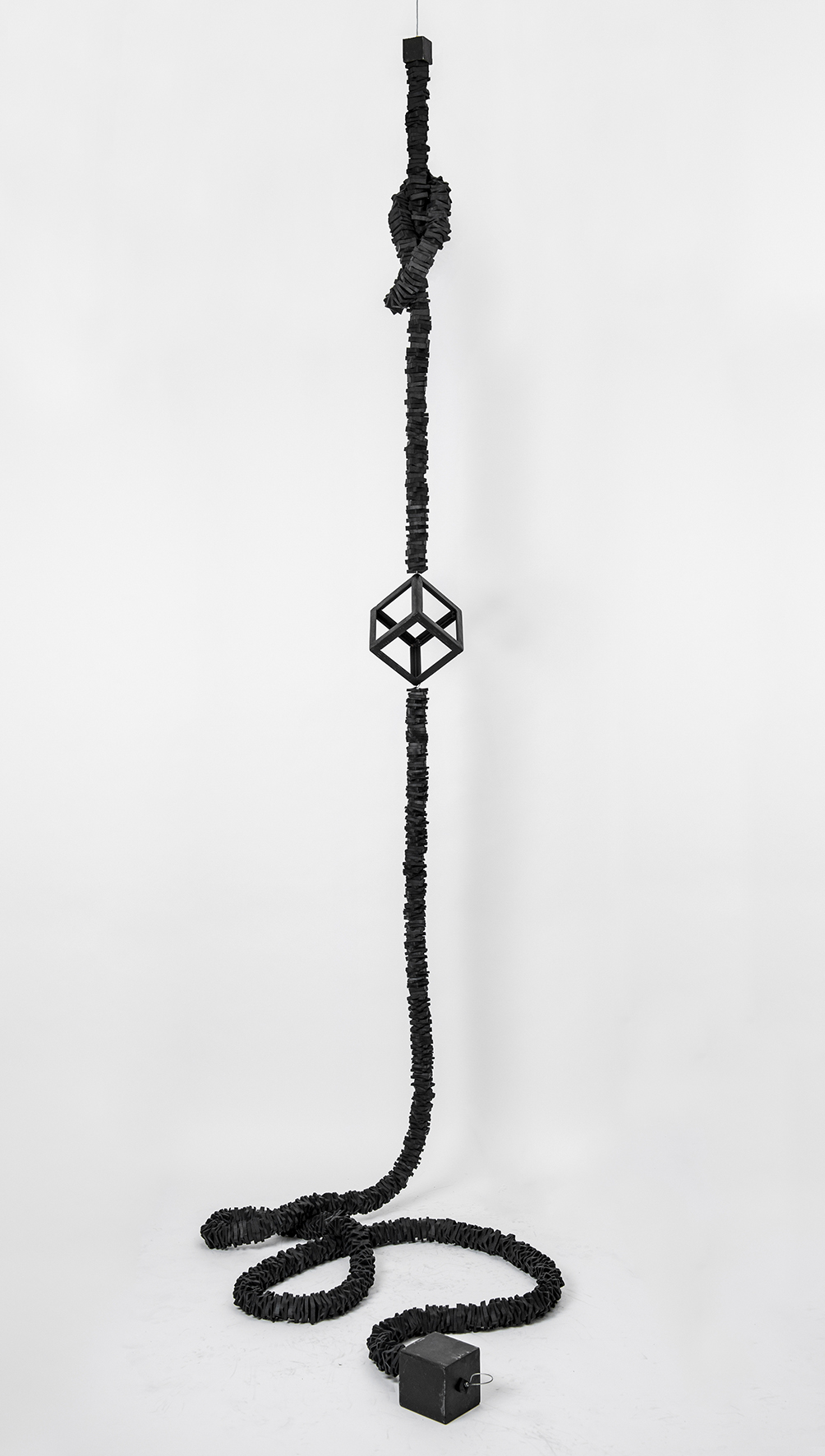 NINA LIMA | ARTSINSTALLATIONS | HEADDRESSES
Nina Lima creates jewelry and accessories that make a stand in the world. She seeks inspiration in people, in relationships, in the processes which the planet is going through. The materials usually escape those of traditional jewelry, they are common materials, in which Nina sees value beyond their price.
The artist's craft is a process of dedication and self-knowledge, which is why Nina always seeks new challenges and new possibilities in her works.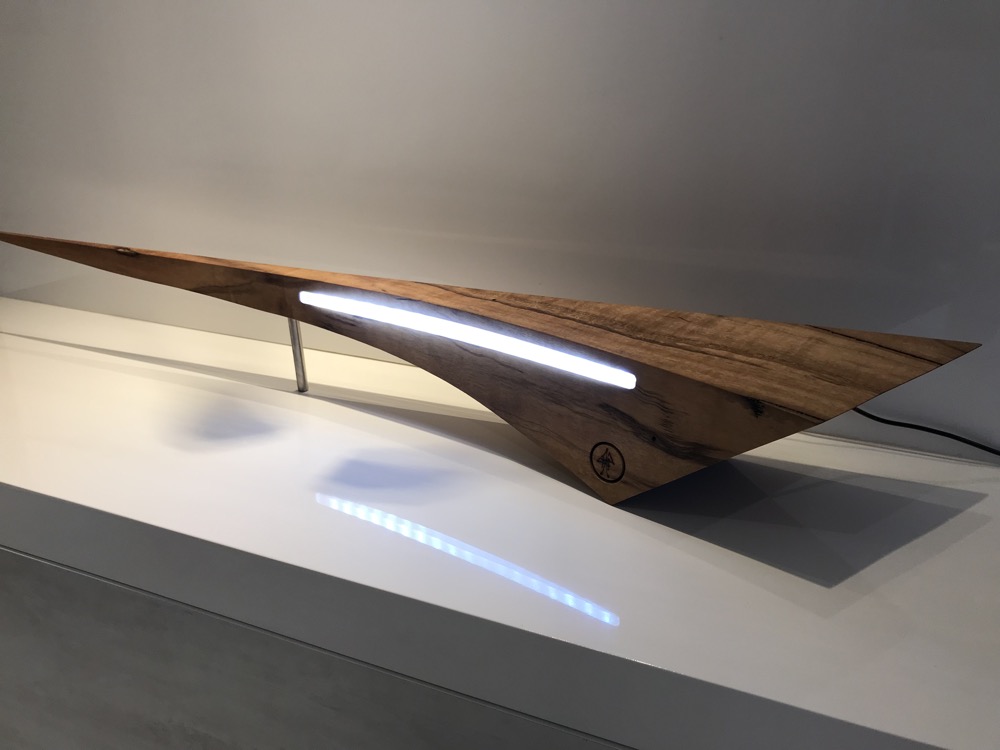 Leonardo VanettiARTS | WOOD SCULPTURES
Artist Leonardo Vanetti creates contemporary furniture pieces to disseminate a feeling of proximity with nature, reclaiming the interaction between man and wood, looking back to the origins of civilization.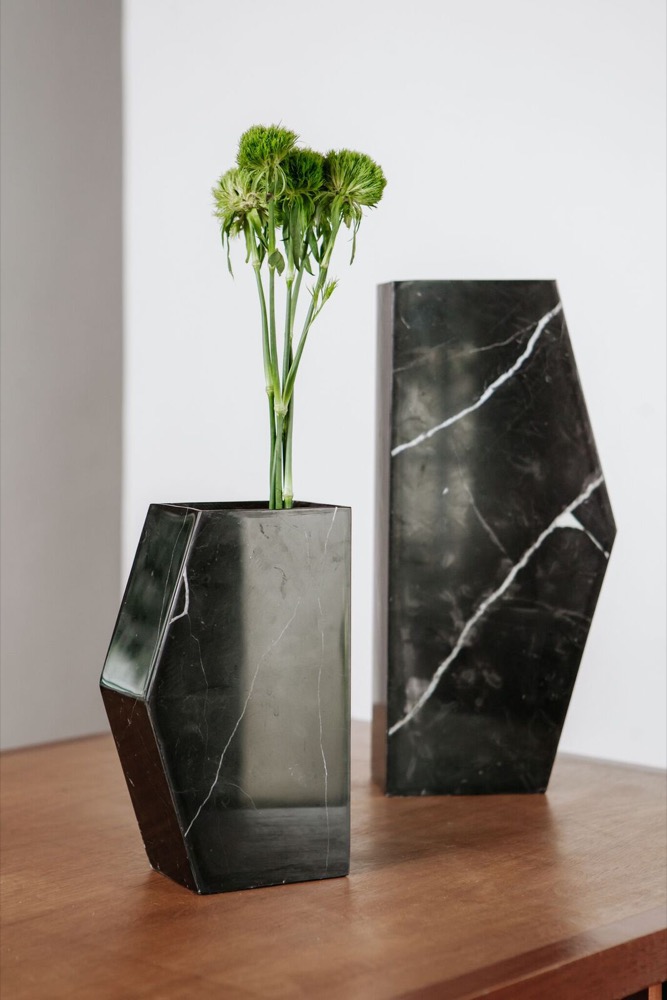 Suka BragaDesign | Sculptures and Objects
The motivation for award-winning designer Suka Braga is to create products that clearly transmit their function, pursuing conscious and democratic forms of production and consumption.